Aerofoam® is a brand of Hira Industries, a family-owned multinational organization with offices in 30 countries, 16 production units and a well-trained workforce of 1500 team members.
At Aerofoam®, we are committed to provide high quality sustainable thermal insulation and acoustic solutions, we invest in smart technologies for high-quality cost-effective solutions with excellent performance in energy conservation that exceed client expectations while also improving living comfort. Aerofoam® thermal insulation and acoustic solutions have multiple applications that help the customers obtain more for less.
At Aerofoam®, we are dedicated to improving energy efficiency, saving energy losses, reducing carbon emissions and costs with a comprehensive range of hygienic and environment friendly polyolefin and elastomeric thermal insulation, and efficient acoustic solutions.
Our product line includes but is not limited to:
Aerofoam® XLPE – A cross-linked closed cell polyolefin thermal insulation foam for HVAC applications, Aerofoam® XLPE is manufactured in different sizes and foil facers for indoor and outdoor applications.
Aerofoam® NBR – A flexible closed cell elastomeric thermal insulation foam, Aerofoam® NBR is FM approved. Aerofoam® NBR products are manufactured in various sizes and foil facers which include colored glass cloth, aluminum foil for indoor and outdoor applications.
AeroReflect Reflective Insulation – Aerofoam® reflective roof thermal insulation products are specially designed to reflect radiant heat and ensure you are kept cool in summer and warm in winter. We assure you superior thermal performance and improved energy efficiency in homes, commercial and industrial buildings.
AeroSound® Acoustic Solutions – The best solutions for your acoustic comfort in civil and industrial construction.
Aerofoam® thermal insulation products have been used in various projects across several geographic locations and comply with the most important standards required by the insulation industry.
Since 1980, Hira Group is into the Manufacturing Products for the Building and Construction Industry.
Message from Hira Management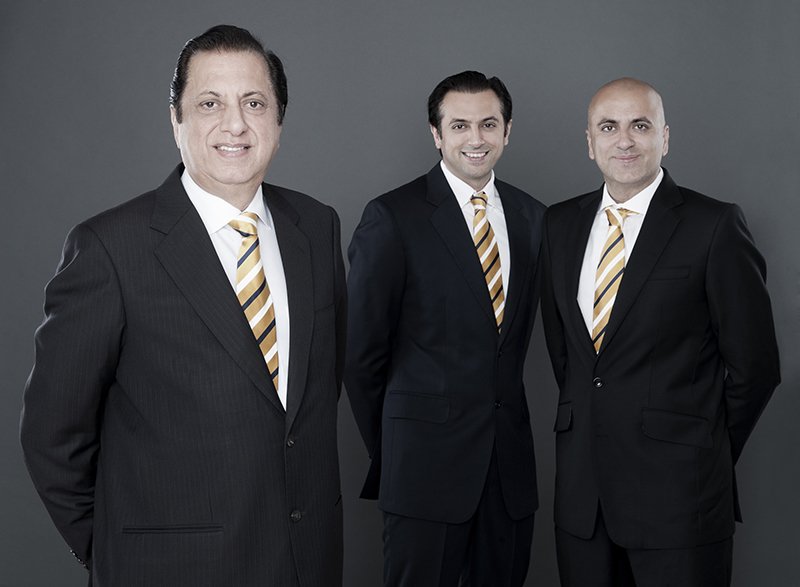 At Hira, we provide our customers with the most innovative and flexible solutions for their needs in the building and construction industry.
Our employees have the right experience in their field to service our customers in each and every product line. We always believe in exceeding every customer's expectation by providing the best service within our industry.
We have invested in some of the best technologies in production for our HVAC, Rubber, Adhesive Tapes and Insulation businesses to provide our customers with the highest quality products in our industry.